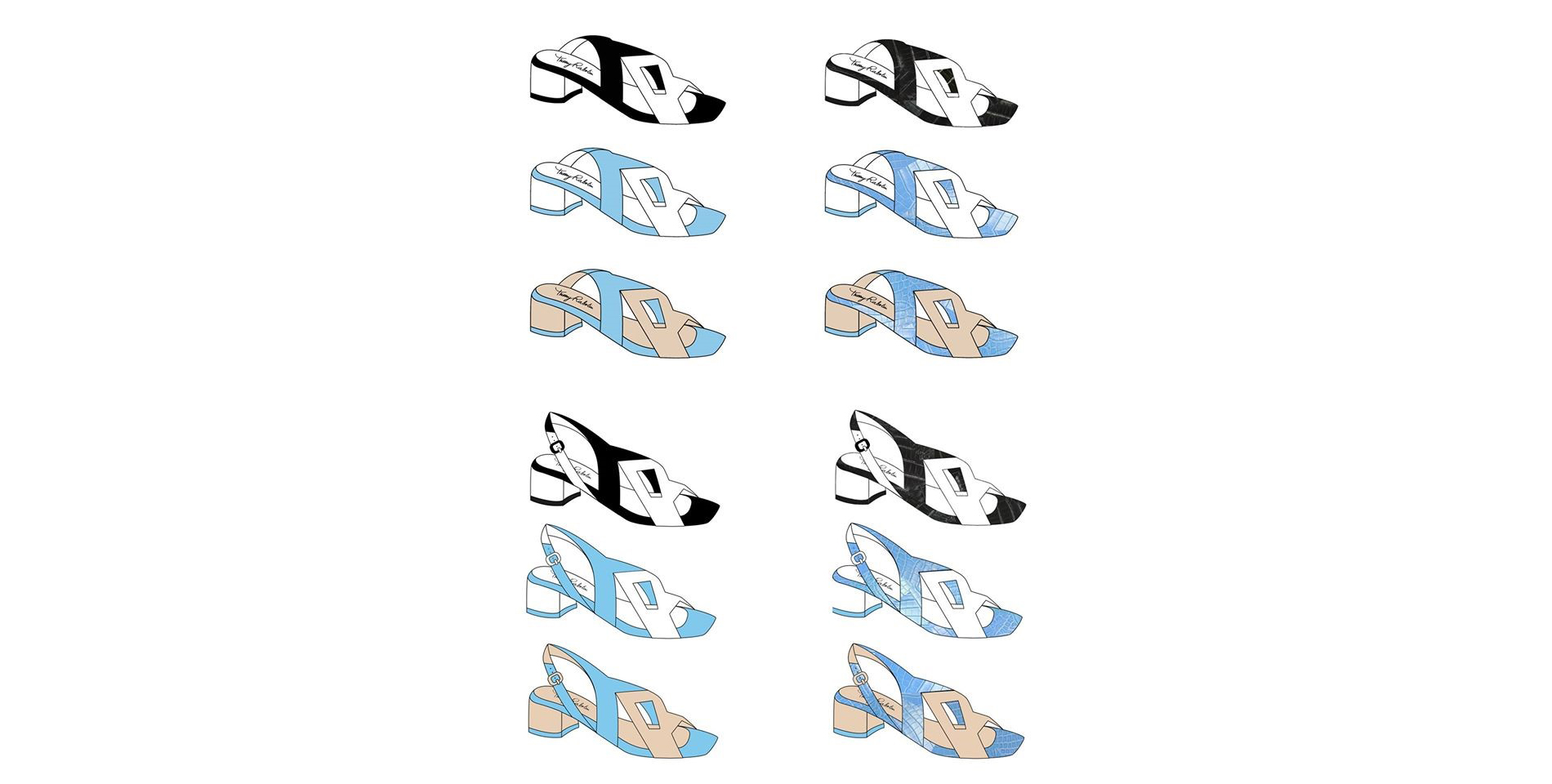 02 Mar

The winner of the "Design your Thierry Rabotin" has been announced
Proclamata la vincitrice del concorso "Disegna la tua Thierry Rabotin"
I concorsi portano sempre nelle aziende una ventata di novità. Lo ha capito Thierry Rabotin di Parabiago che, in occasione del suo ventennale, ha indetto un contest internazionale aperto non solo alle scuole di moda e aspiranti designer, ma anche agli stessi clienti. Il tema era quello di disegnare un modello creativo, ma allo stesso tempo fedele al concept del brand: scarpe indispensabili per le donne di tutte le età che rifiutano di sacrificare il comfort in nome della moda. Fra i tanti modelli pervenuti e valutati da una giuria di esperti, sono stati scelti quelli dei tre vincitori, premiati durante il recente Micam.  La vincitrice è Federica Nesti, studentessa del secondo anno dell'Accademia del Lusso di Milano, alla quale è stato offerto un corso di 12 settimane di modelleria e prototipia di calzature grazie alla collaborazione con Arsutoria School Milano. Al termine del corso la studentessa potrà realizzare la propria scarpa nell'azienda Parabiago Collezioni, che produce il marchio Thierry Rabotin. Secondo e terzo posto per due studentesse toscane del Modartech di Pisa, Federica Barsetti e Giulia Barbieri.
The winner of the "Design your Thierry Rabotin" has been announced
Contests always bring a breath of fresh air to the company. Thierry Rabotin of Parabiago understands this, and marked its twentieth anniversary with an international contest open not only to schools of fashion and aspiring designers, but to customers as well. The idea was to design a style that would be creative yet faithful to the brand's key concept of shoes indispensable for women of all ages who refuse to sacrifice comfort in the name of fashion. A jury of experts assessed the entries and selected three winners from among the many designs submitted, presenting their prizes during the recent Micam trade fair.  The winner of the contest is Federica Nesti, a student in her second year at the Accademia del Lusso in Milan, who has been offered a 12-week course in footwear model-making and prototyping under a partnership with Arsutoria School Milano. Upon completion of the course, the student will have an opportunity to make the shoe she designed in Parabiago Collezioni, the company that makes Thierry Rabotin shoes. The second and third place winners were two students from Tuscany who study at Modartech in Pisa: Federica Barsetti and Giulia Barbieri.
Share on