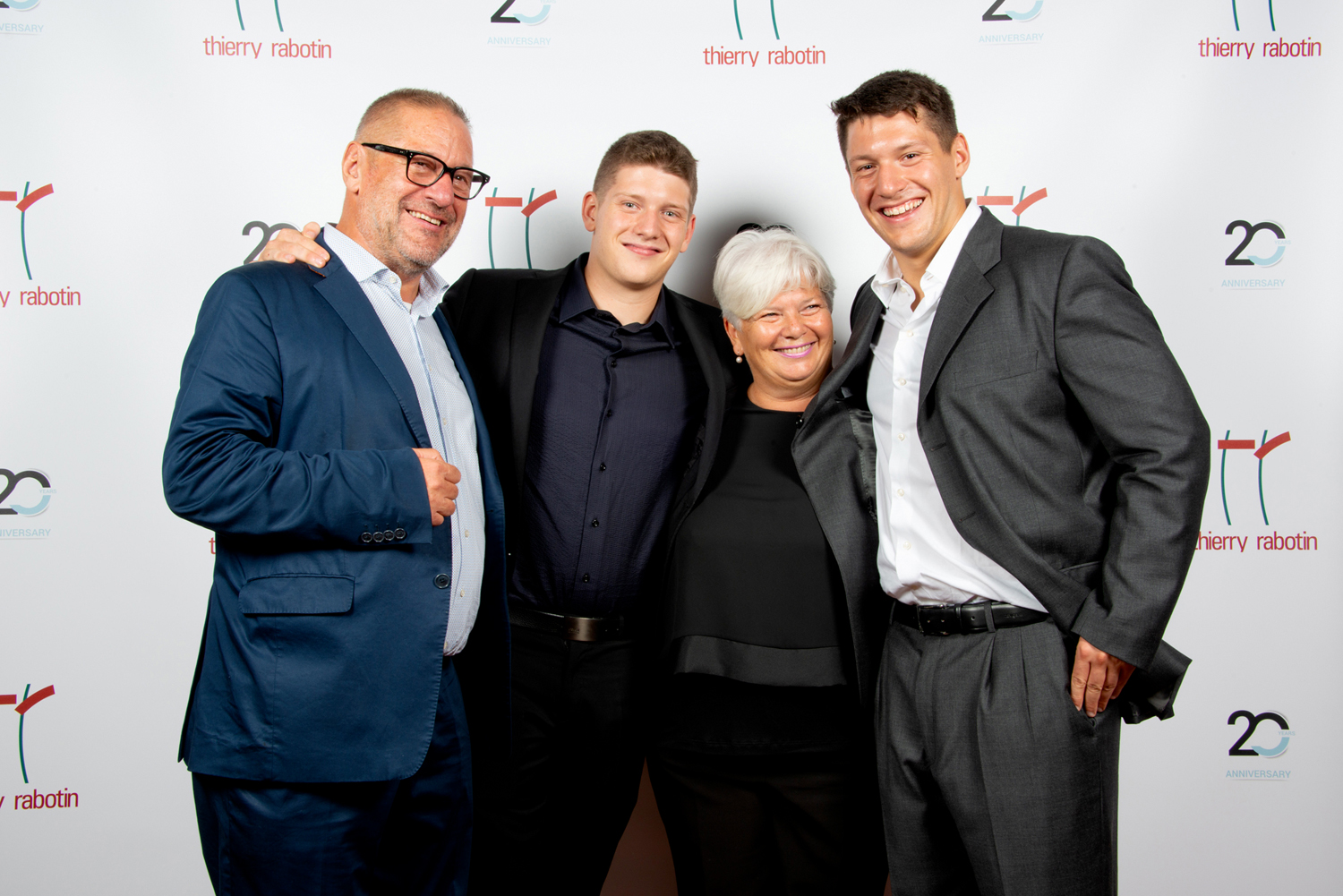 14 Ott

20th anniversary 1999-2019
The brand celebrates its 20th anniversary and the arrival of a new generation
French designer Thierry Rabotin created his eponymous brand with Giovanna Ceolini and Karl Schlecht in Parabiago in 1999.
Designed to "feel like you're walking bare foot", the shoes are comfortable and beautiful at the same time. Following the anatomy of the foot, they are moulded around an hourglass shape to ensure comfort from heel to toe, relieving pressure from the arch of the foot.
The founders of the company have been pursuing this mission for the past twenty years. After the sad death of Thierry Rabotin in 2017, his sons Andreas and Thomas joined the company, intent on preserving the DNA of the brand while promoting new projects; as two men in their early twenties should. It's nice to hear them say it out loud.
"The future starts from the past", said Andreas during the soirée celebrating the 20th anniversary of the brand, held at 16th century Villa Scheibler in Rho. "And our futures are in the company, even though we come from different educational backgrounds: I graduated in History and my brother studies Organisation. We want to preserve the values of Made in Italy we inherited from our parents which comprise know-how, impeccably built shoes and precise processes. We are experts in the slip lasting method, high quality leathers, allergen free materials and components, such as our linings. We also provide a made-to-measure service for our most passionate clients and for anybody suffering with foot problems".
A new project is currently being worked on and will be ready for the next edition of MICAM in February. "It's a line of men's and women's sneakers which combine the slip lasting method with an injected sole in recycled material. A product that is not easy to make and that needs constant testing".
credit: italianshoes.com
Share on