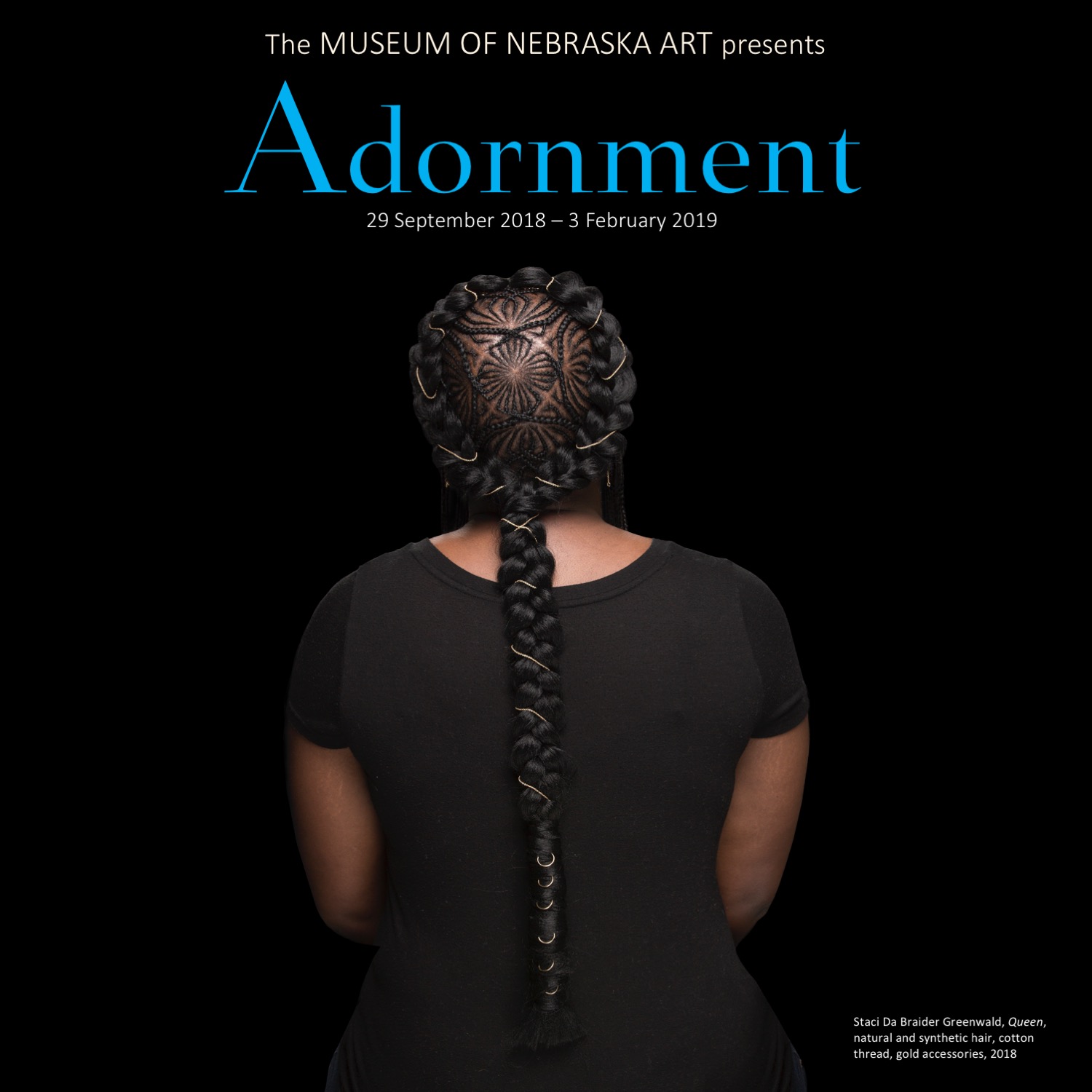 25 Gen

Adornament

La nostra stylist Nancy Osborne è stata invitata a partecipare ad Adornament.

Adornament è una mostra di arte e moda che si tiene a Kearney, nel Nebraska. Ecco una breve presentazione dell'evento.

L'ornamento guarda al modo in cui gli individui e le comunità vestono, abbelliscono o alterano le loro apparenze attraverso il pensiero creativo e le pratiche artistiche distinte. Questa mostra esplora il desiderio umano in corso di creare opere varie come gioielli in bigiotteria, abiti nativi americani tradizionali o contemporanei, copricapi afroamericani, tatuaggi elaborati, intricata arte nai, cappelli di feltro distintivo, design di moda e costumi ispirati all'opera e al balletto, tra gli altri. mentre celebra tale creatività, la mostra solleva "come fanno tutti i settori della società ad usare l'arte e la creatività nella vita quotidiana?" "e a che punto uno sforzo creativo diventa un'opera d'arte?"

Siamo sicuri che sia una grande mostra

Our stylist Nancy Osborne was invited to partecipate to Adornament.

Adornament is an exhibion of art and fashion held in Kearney, Nebraska. Here follows a brief presentation of the event.

Adornament looks to the ways that individuals and communities clothe, embelish or alter their appearences through distinctict creative thought and art practices. This exhibition explores the on going human desire to create works as varied as fillgreed jewelry, beaded traditional or contemporary native american clothing, afro-american headdresses, elaborate tattoos, intricate nai art, distinctive felt hats, fashion designs and inspired opera and ballet costumes, among others. while celebrating such creativity, the exhibition raises such as "how do all areas of society use art and creativity in daily life?" "and what point does a creative endeavor become an art work?"

We are sure it is a great exhibition.