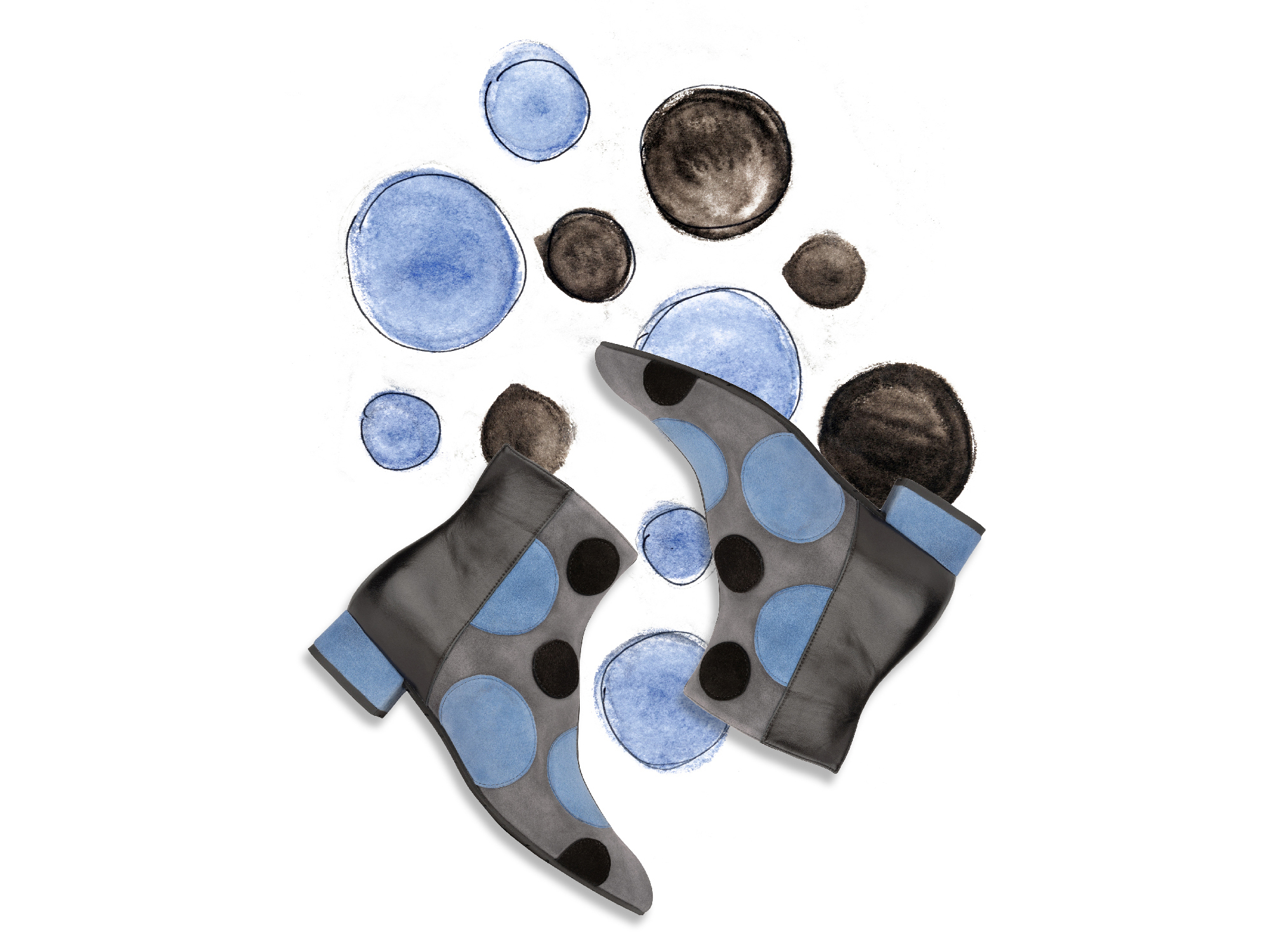 15 Mar

Fall Winter 2021/22 Collection Preview
Tribute to the great Couturiers
This has been a year like no other, filled with unprecedented challenges and uncertainties brought on by a worldwide pandemic that has affected us all. But despite all of the difficulties, and there have been many, Thierry Rabotin has continued to innovate and create, all with the aim of producing a product that will provide smiles and joy to our customers. We are well on our way to achieving our goal of emerging from the crisis stronger and better than ever.
The collection was created as a tribute to the great Couturiers of the past. The theme is Divine Luxury, and the focus is on small details that result in great aesthetic impact.
For instance, we present a group of slippers that are an homage to the great Italian designers of the 70's. Fine leather details are hand-sewn onto fit-enhancing elastics. Form follows function.
1970's French high fashion is recalled by our elegant ankle boots.
Our casual boots are also inspired by mountain boots and bikers, classic lines reinterpreted by the innovative use of light new materials that result in unparalleled comfort.
Within the collection one finds a matelassé ballet flat with crystals, slippers with a sequined elastic band, a decollete with an acetate bow-loop accessory, and moccasins with an antique steel accessory.
The collection further develops the theme of "Patchwork," with contrasting colors and nuances.
Our most novel innovation is the use of total sacchetto construction on small, medium and bold 8cm heels.
Thierry Rabotin X
For our customers who desire removable or custom insoles, this new line offers witty and gaudy design and construction. Polka dots in multiple color and material combinations, round and pointed shapes are the significant design features, all on a highly customizable platform that is can be tailored to the individual customer's needs.
Fifty-12 turns one; a year of difficulties indeed, but one that led the brand to grow and deeply understand itself.
The line for this Fall-Winter 21 collection is a tribute to simplicity, to everyday life, perfect when you need a shoe that accompanies you throughout the day with elegance and comfort.
This season, the big news is represented by a new rubber sole, which allows a safe walk on any surface, even the most slippery ones. The sole is assembled by hand, starting from our classic and confirmed base.
The materials chosen are of high, soft suede kid, nappa leather, deer in various colours, and our cracked leather that creates a very suggestive and modern contrast effect.
Fifty-12 is a young and modern streetwear line that manages to integrate in an exemplary way the key elements of Thierry Rabotin: comfort is always sublimated to a simple, elegant and timeless design. Our mission is to create products that allow customers to always feel comfortable, in any situation they wear them.
Share on