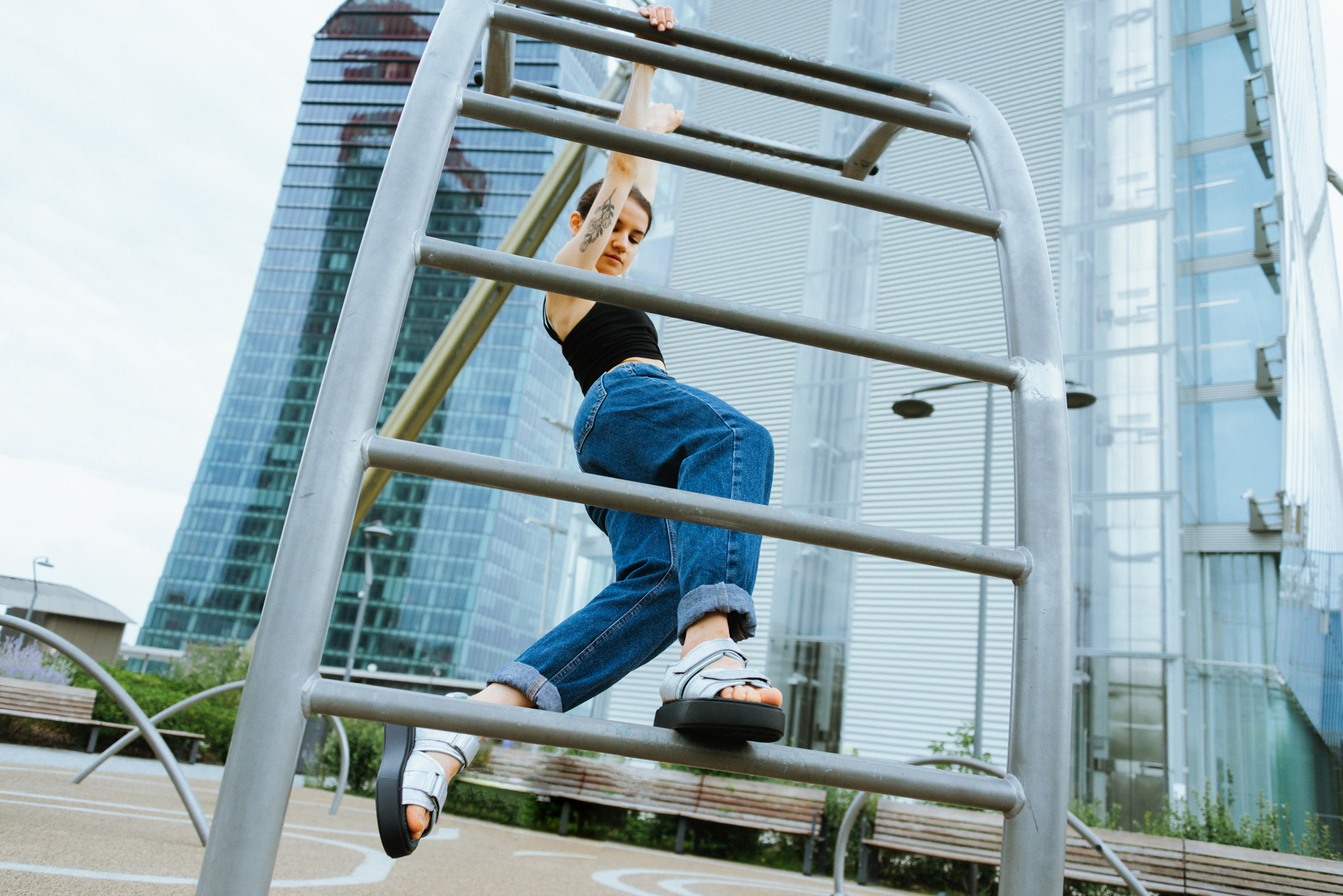 10 Lug

Karina Rusnak, dancing with Fifty-12
Artists love the originality of Fifty-12 shoes
Fifty-12 is the brand for people that like shining bright and are not afraid to stand out. It's no surprise, then, if artists have loved it so much ever since it was launched a few years back. Yes, because to live a life made of art and new ideas you need to surround yourself with people and elements that are alike, even when we're talking about shoes. 
Originality, creativity, and comfort are the main characteristics of our sneakers and sandals, and are exactly these features that have caught the attention of Karina Rusnak, professional dancer and free spirit. Nowadays, the young and beautiful artist doesn't leave her house without a pair of her beloved Fifty-12 on her feet!
Dancing is even better when you wear Fifty-12!
Karina is exactly the person Fifty-12's designers make our shoes for; she's self-confident and hard working, she feels deeply and she can take the stage and be the star that she's been born to be. We're more than happy to help her be the best version of herself as a woman and an artist!
"Freedom, expression and self-confidence. This is what dance means to me. This art is my canvas, on which I paint without rules." Says Karina when asked to share her experience as a professional dancer. "I was insecure but I grew up to be physically and mentally strong within the four walls of the dance hall. Day after day, dance changes me as a person, makes me more independent, more self-confident."
We don't know what the future holds but two things we know for sure, we expect great things from Karina and we'd be honored to keep accompanying her in her career.