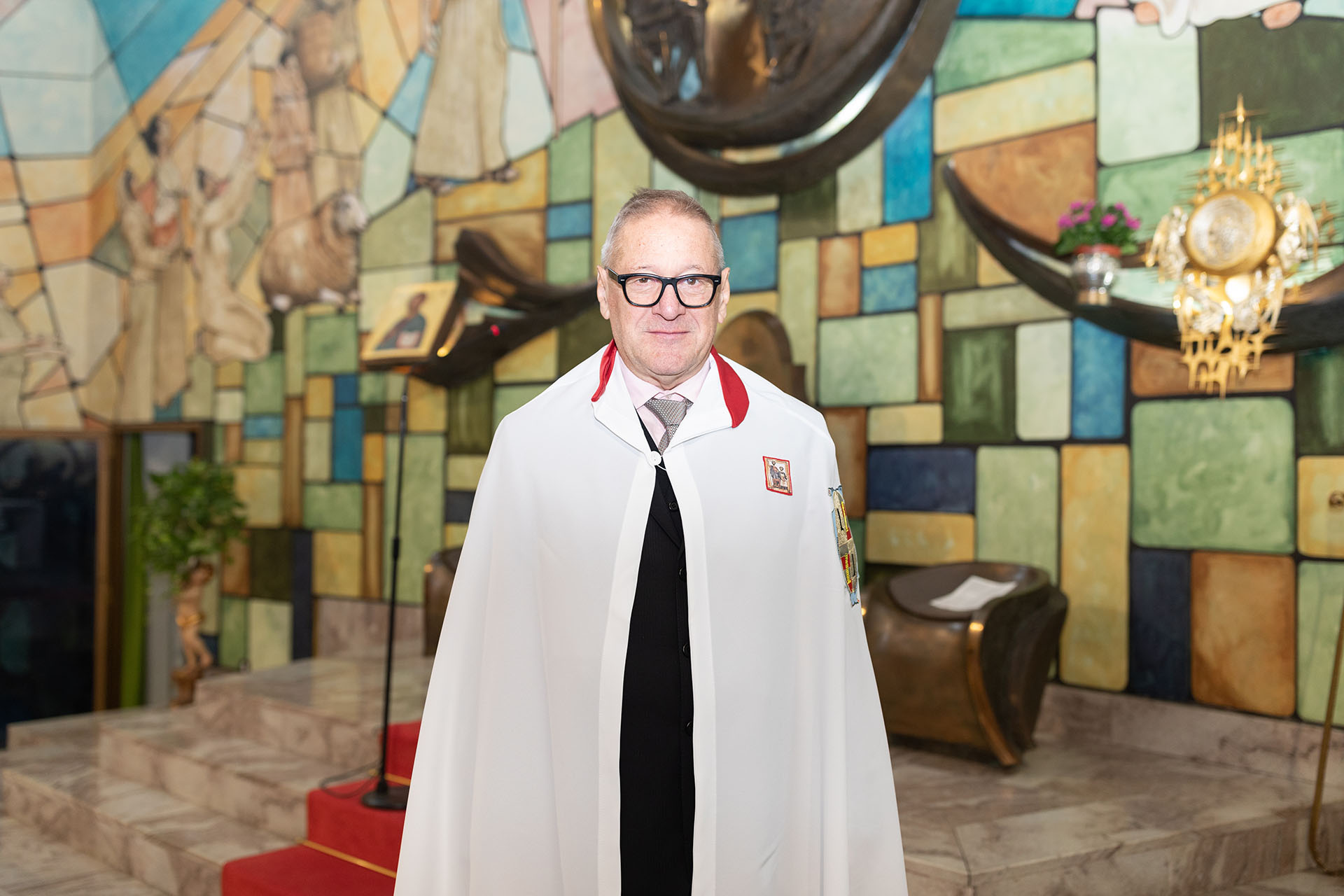 27 Ott

Labor Day – Men's Day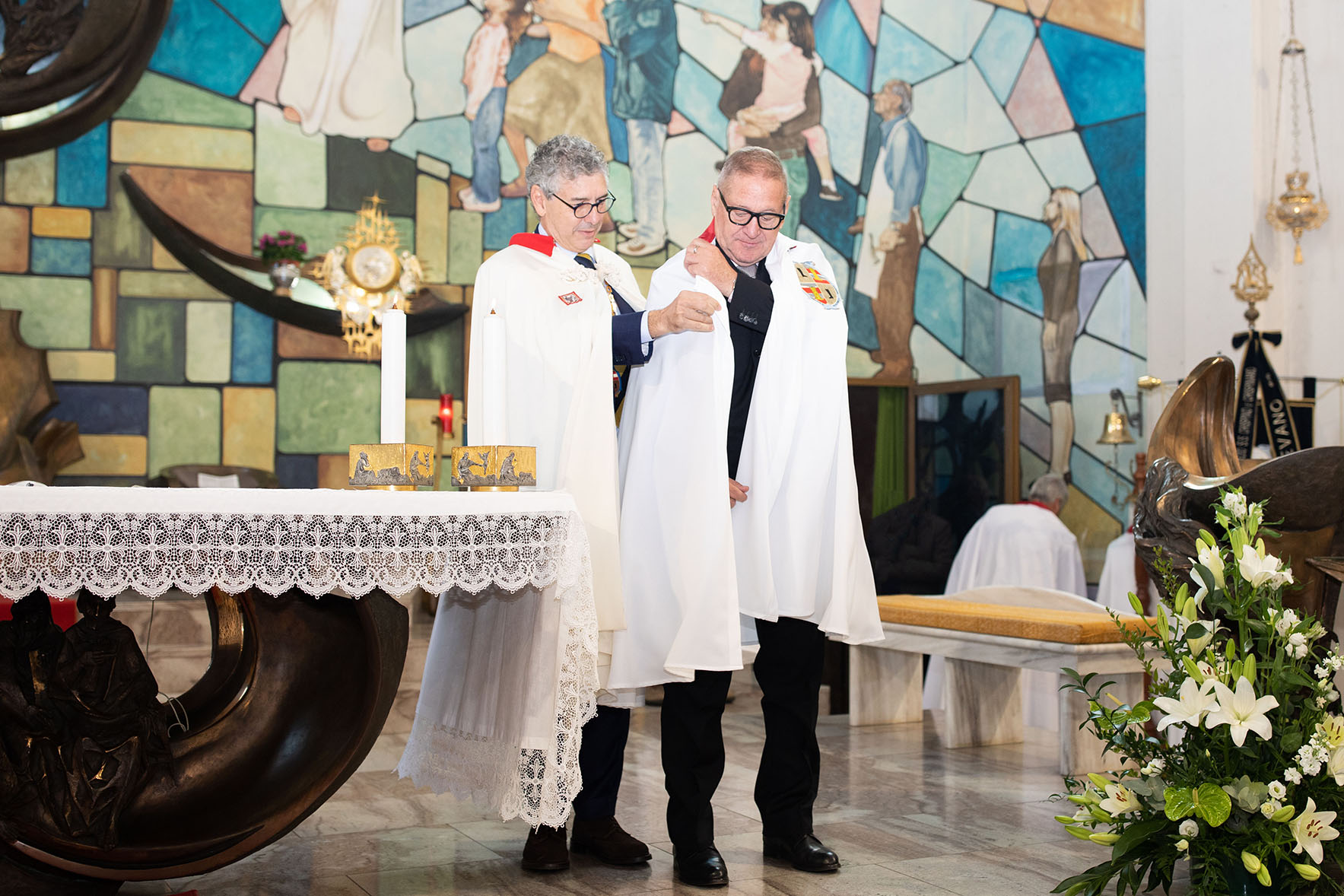 It was a great pleasure and honor to participate in the traditional celebration of the Consorzio Nazionale dei Santi Crispino e Crispiniano on this last Sunday of October in Vigevano.
It was a special day in particular for Karl Schlecht, founding partner of Parabiago Collezioni, who received the insignia of the Knighthood as his wife Giovanna Ceolini did in the past: the mantle, the consortium badge and the parchment. A recognition of his long career in the world of footwear and his commitment at work – as per the institution of the award – with which he contributed to the development of civil society.
È stato un grande piacere e un onore partecipare alla tradizionale celebrazione del Consorzio Nazionale dei Santi Crispino e Crispiniano in quest'ultima domenica di ottobre a Vigevano.
Un giorno speciale in particolare modo per Karl Schlecht, socio fondatore di Parabiago Collezioni, che ha ricevuto le insegne del Cavalierato come già in passato la moglie Giovanna Ceolini: il mantello, il distintivo del consorzio e la pergamena. Un riconoscimento alla sua lunga carriera nel mondo della calzatura e all'impegno sul lavoro – come da istituzione del premio – con cui ha contribuito allo sviluppo della società civile.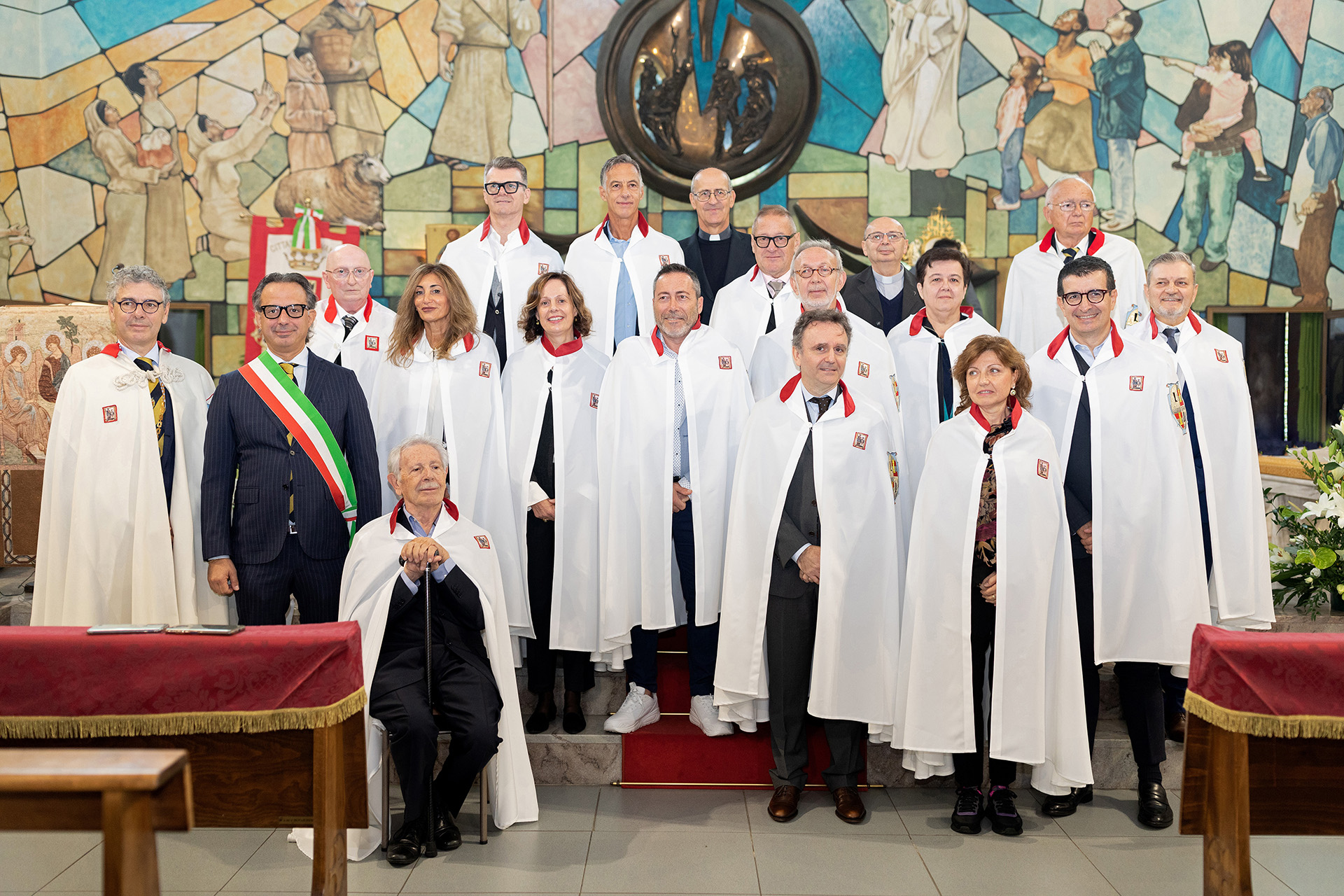 This year the award will be presented to 14 entrepreneurs, employees and special awards:
Businessmen: Bedeschi Gianfranco (Valleverde), Bergozza Mario (Bergi), Bombelli Elisabetta (Bombelli), Galli Sara (Brunate), Lupi Roberto (BCN), Olivares Antonio (Calzados Pascoli/Lola Canales), Pomares Navarro Josè (Gioseppo), Schlecht Karl (Parabiago Collezioni)
Emaployees: Bottoni Andrea (Tre-Gi), Milli Michela (Fratelli Soldini)
Special Awards: Cietta Enrico (Riva del Garda), Dulio Sergio (Assomac), Pasca Matteo (Arsutoria), Pedretti Giampaola (Riva del Garda)
Quest'anno il premio sarà consegnato a 14 tra imprenditori, dipendenti e premi speciali:
Imprenditori: Bedeschi Gianfranco (Valleverde), Bergozza Mario (Bergi), Bombelli Elisabetta (Bombelli), Galli Sara (Brunate), Lupi Roberto (BCN), Olivares Antonio (Calzados Pascoli/Lola Canales), Pomares Navarro Josè (Gioseppo), Schlecht Karl (Parabiago Collezioni)
Dipendenti: Bottoni Andrea (Tre-Gi), Milli Michela (Fratelli Soldini)
Premi speciali: Cietta Enrico (Riva del Garda), Dulio Sergio (Assomac), Pasca Matteo (Arsutoria), Pedretti Giampaola (Riva del Garda)
Share on