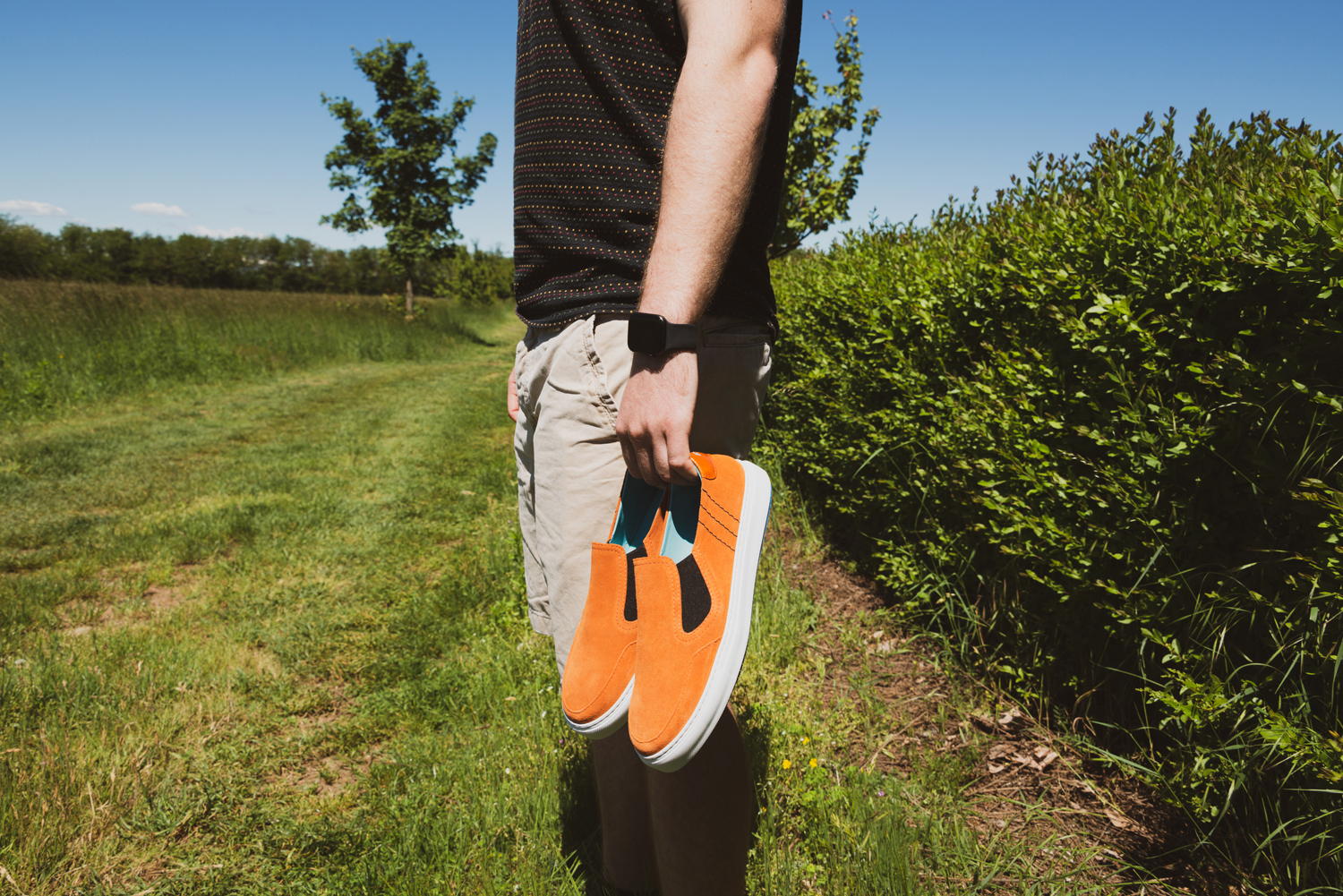 26 Mag

Stop and listen

"There are times when we stop; we sit still. We listen, and breezes from a whole other world begin to whisper." —James Carroll

Living in a world where you're expected to always be on the move, to just go, go, go and always be perfect can be challenging. Actually, it's exhausting. Sometimes, we just need to stop, let our minds go blank for a moment and listen to our heart. What is it telling us? Wherever our heart leads us, that's where we belong.

Fifty-12 sneakers are dedicated to all of the people looking for easy shoes, the type of footwear you know you can always rely on, that you can just put on and go on with your day. 

Choosing Fifty-12 means having one less thing to worry about. Whether you want to always look on point, looking stylish and cool or that you just want to be comfortable all day long, these are the shoes for you. Once you try them, Fifty-12 sneakers become a staple in your closet. And then you can wander and focus on searching for what really matters to you.
BARTOLOMEO | OUR BESTSELLER SLIP-ON SNEAKERS 
Bartolomeo is the newest member of the Fifty-12 family. These sneakers represent the perfect mix between street-style vibes and the classic Thierry Rabotin features, such as excellent attention to detail, sophisticated design and high-quality materials.
Available in different colours, the Bartolomeo are men slip-on sneakers characterized by an upper made with the softest suede, a Nappa leather lining, and elastic inserts to ensure every customer the best fit possible.
The insole is built with the latest Poron® Rebound Technology that grants maximum support and comfort all day long. Last but not least, the model sole is our famous Finproject® XL EXTRALIGHT® bottom, which means that these sneakers are among the lightest on the market.
Share on