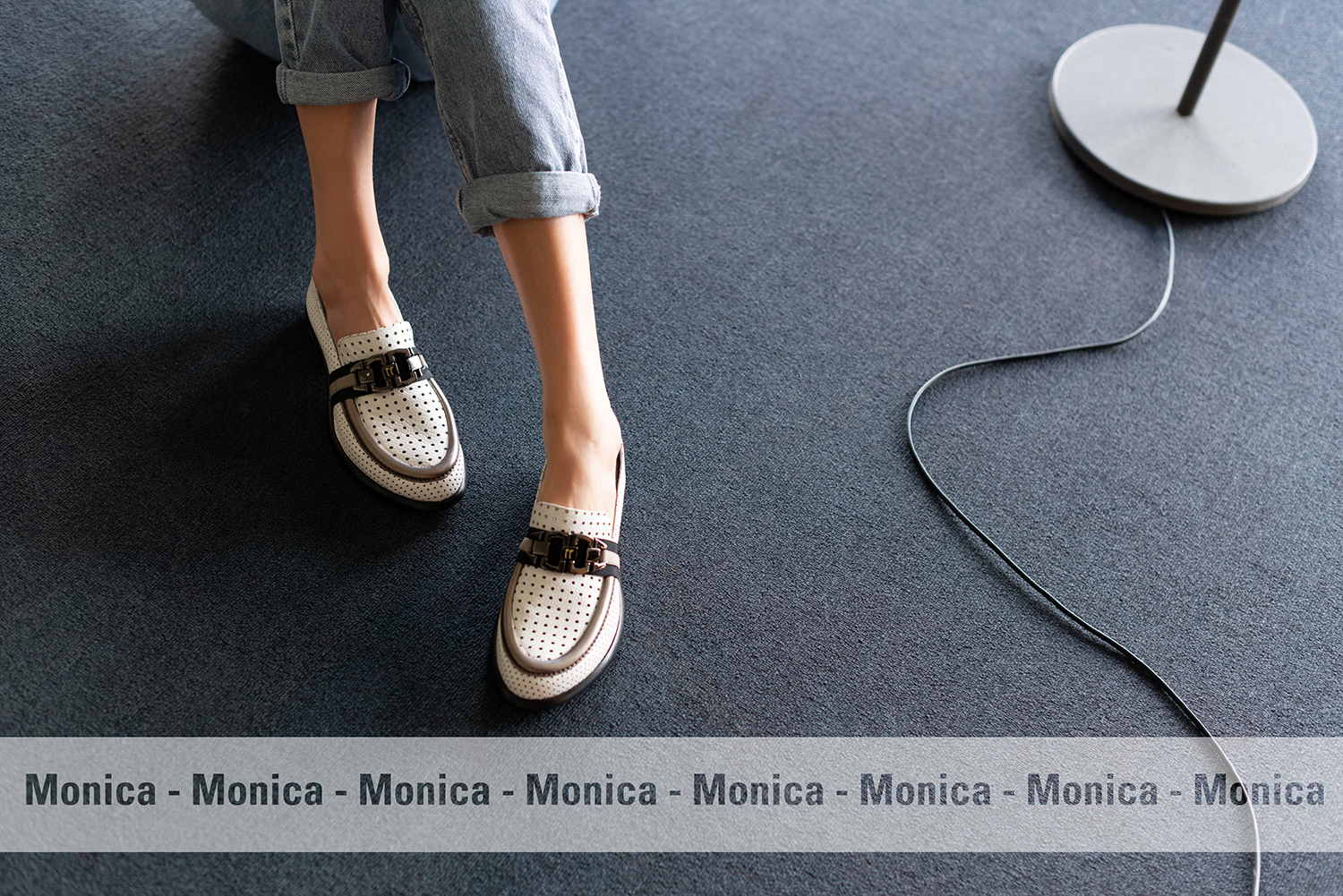 12 Set

With Monica on your feet you can walk towards the new season with a smile!
Monica is the perfect pair of shoes for September
September is a strange month. It's a month of new beginnings and at the same time it is a time meant to say goodbye. One day it still feels like summer and the next we can already smell all the autumn in the air, crisp and golden like the fruit of the season. It has its charm, September, on that we can all agree. 
And just as charming is Monica, the perfect pair of shoes to walk around in when in the morning you are not positive if it's still summer or already autumn. With this model, Thierry Rabotin has made sure that all women can be fashionable and comfortable during the mid-season, an extremely weird time for fashion. 
Let's discover all of Monica's secrets
Monica is a classic moccasin shoe made by Thierry Rabotin's designers to stand out. White and silver is a colour combination that is perfect to light up September's days, unfortunately shorter and shorter by the minute, and also to bring a little bit of the summer's sun into the new season. 
Let's not forget that Monica is no different from all others shoes by Thierry Rabotin. Its quality is on another level, thanks to the top-tier materials and state-of-the-art techniques used to manufacture it. If you are looking for a pair of flat shoes to feel classy and fashionable in your every-day life, Monica is undoubtedly the one for you!
Share on